The most frequent buzzword used by everyone at present is Google. The website was mostly known for its search engine in its early days and later on many products such as Gmail, Youtube, Maps, Meet, Google Cloud, Google My Business, Google Ads, etc. Google search engine always shows the best result for any search on its first page, whatever may be the keyword. For any business, Google has given a great opportunity to promote a business and reach the top spot.
Any brand needs to have its website because customers nowadays rely mostly on google for research of brands and use google promotion tools. Have look at these 3 different ways for business promotion on google:
When you search for a place on Google, a list which is called a "local pack" is listed below the map along the location. It is called the Google My Business listings. For using this feature, we must have a Google My Business A/C, if you don't have one set up a business profile on Google My Business. This feature is free so, hurry up.
Using Google My Business, you can share links, photos, reviews, maps, and promotions with anyone at any point of time. Active searching customers can find your business immediately because these posts are publicly active and in turn bringing leads without much effort.
You are not done after posting the business on Google My Business listings. Your profile must be updated constantly and kept in business hours to engage the right audience called customers.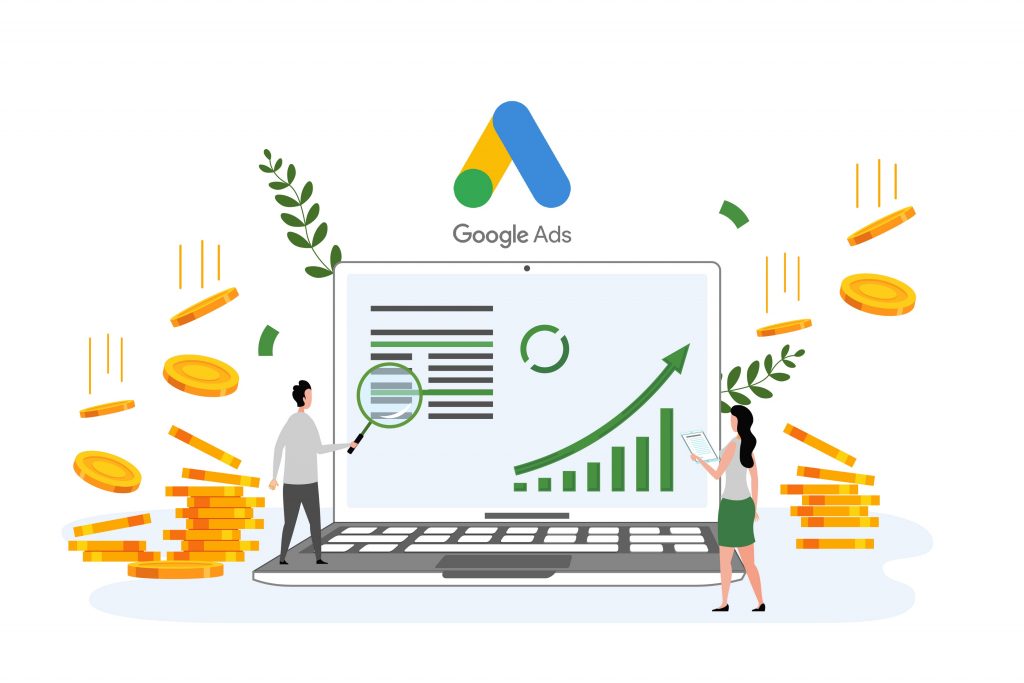 Google Ads- Advertising on Google
We always have observed that there is a separation for the ads listed on the results page of the Google website. After searching for something on google, ads are the first thing that pops up on the page. It means that a spot is guaranteed on the first page of the relevant Google search, if you need it you go for it but it is a paid feature. You have to pay a certain amount depending upon the content you are advertising.
You can advertise on websites like Youtube, Instagram, Facebook, etc whereas advertising on Google has a major difference compared to the above websites. It is also very expensive to advertise on google. Google has a platform named Google Ads which is great for small businesses because it's a platform full of new customers looking for a purchase. When people search on google they have an intent to buy. There is a shorter waiting time between getting a lead and making a sale.
Whereas the environment is different on Facebook which is harder for getting any new leads because the intent is different. It's better to choose Google Ads for better leads and sales.
Keyword-based advertising which is on a cost for click basis concept is used for Google Ads. In that you only pay when a user clicks on your ad and visits your website. There is a higher risk of losing money, if we don't know what we're doing and every ad doesn't work. No experience or less experience in Google ads may cost you more money, so it's better to take the help of Google Ad agency. With their expertise, you can know to spend your money wisely.
Search Engine Optimization
Using Search engine optimization is another great way to promote your business on google. For SEO, we need to add relevant keywords, meta tags, and meta descriptions on the website. We must optimize every page on your website. You should create titles using keywords which are matching to the business. When visitors visit your website the keywords in the meta tag help us to elaborate on the content
Regularly adding new content to your website and optimizing the pages with new words is a great way to improve the SEO. You can also use backlinks that take the user back to your website. SEO helps Google to legitimize the site as a great source of information.
Having an SEO is a good investment for any business in the long run. A large amount of traffic is generated to the website with the help of SEOs. This is unlike as you invest in ads where the website traffic keeps on increasing which is independent of spending money on ads. Don't ever forget that keeping a timeline is a large investment.
We hope these pointers will efficiently help in promoting your business on Google.